Serving
Greater Cleveland
Northern Ohio
Four Generations of Painters
Commercial
Industrial
Residential
Contact Schuler Painting, Inc.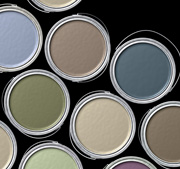 Should your construction, remodeling or redesign project require the skill of our commercial painters, please contact Schuler Painting using the information that follows.
Schuler Painting, Inc.
42100 Wilbur St.
Elyria, Ohio 44035
Phone:
(440) 324-2990
Fax:
440-324-3006
Online:
Fill out the form below with your full name, phone number, and the nature of your inquiry, and a Schuler Painting representative will respond promptly.
-
Yahoo! Local Listing
Schuler Painting is located in Elyria, Ohio, and serves commercial, industrial and residential customers in the Greater Cleveland and Northern Ohio area.